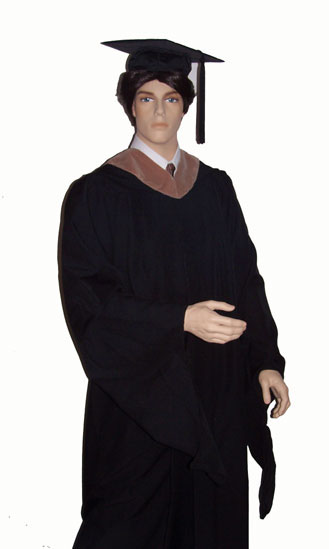 Deluxe masters gowns @ $220.00
Faculty quality master's cap and gowns
IN STOCK @ $135.00
SOUVENIR quality master's cap and gowns
IN STOCK @ $58.50
Each of our masters gowns comes with a mortarboard and tassel at no charge, or you may order a black masters tam.
Velvet tams are available in four sided - six sided - and eight sided models, with a black tassel.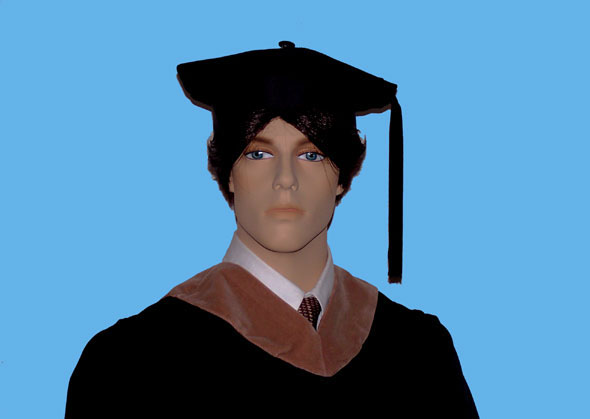 Deluxe and souvenir quality masters graduation hoods are available.
The degree color is shown on the velvet on the front of the hood; the school colors on the rear of the hood. Optional piping is also available.